What happens in Vegas stays in Vegas? Not if you uncover EPIC adventures that should be shared with the adventurous souls of the world who are looking for something fun and different to do the next time they go to Vegas!
This trip really taught me something majorly EPIC…. When everyone is going one direction, look the other way to see what everyone is missing out on…
Sure, you could go to Vegas and do what everyone else is doing…  You can gamble. You can drink so much that your face melts off (been there done that – I once had such an experience in Vegas in my younger years, and trust me when I say that getting onto a plane and going over the mountains, experiencing turbulence, when you are hung-over… fun times? I think not my friends!)
So yes, drinking and gambling, hitting the night clubs, wandering the strip… these are all fun things that you can do when you go to a place like Vegas – The same exact things that every other soul there is doing….
OR… you can look in the other direction and see what everyone is missing out on by going with the crowd!!!
For example…
Did you know that you can do Yoga with the dolphins at the Mirage? Yea, it's sick. Definitely the coolest yoga class that I have ever experienced. Essentially it's like YOU are the one on display for the dolphins to watch. You are their entertainment. It's AAAAMazing. Like unreal. EPIC.  And the dolphins are so incredibly happy to be there watching you play, and then they start playing too, all the while you are taking a yoga class!! WHAT?  YEA. It's AWESOME! And you are in the Mirage's Secret Garden before anyone else is allowed in the park, so after yoga class you go upstairs to see the dolphins above water and they follow you, relaxed and not over stimulated yet from a day full of people, noise, and the whole to do that happens once it's open to the public. It's $50 per person – Which includes, yoga with the dolphins, snacks from the spa, all0day access to the spa, and a smoothie afterwards. Lesson learned – Next time – Bring my swimsuit and take advantage of their amazing spa!!!! It's a once in a lifetime experience and worth every penny! It was beyond what I even expected that it could be!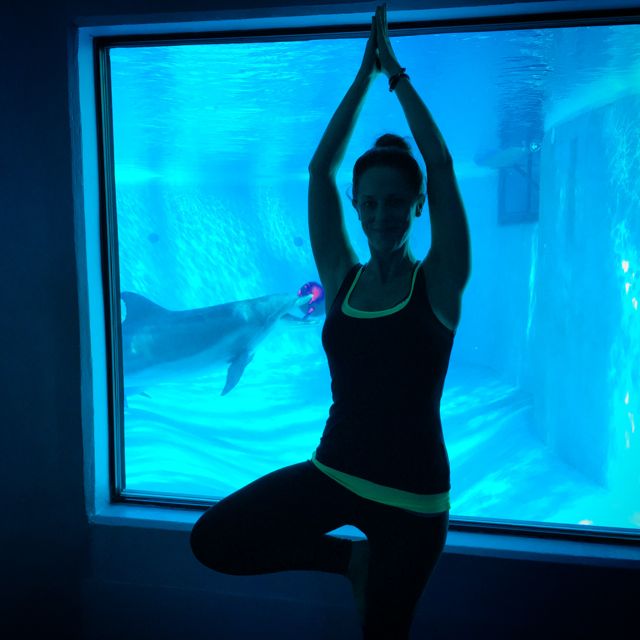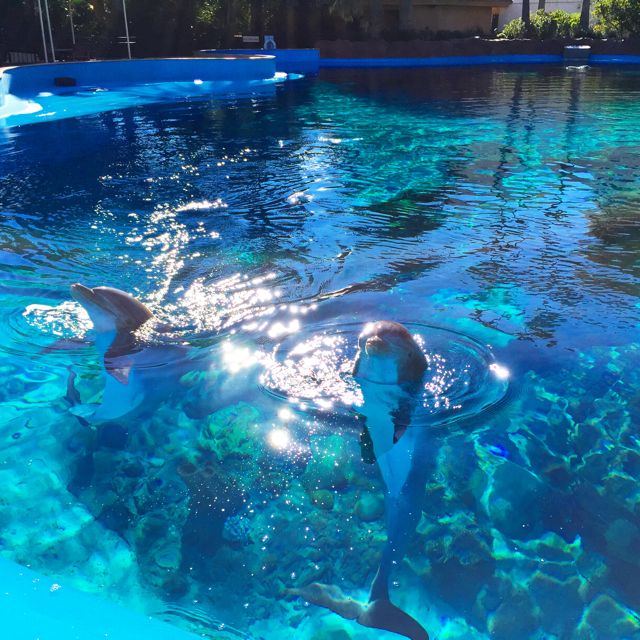 And when the Secret Garden did open back up to the public, we went back to see the wild and exotic animals that shared their home with the dolphins – Lions, Tigers, Leopards… I must say, that I have a VERY hard time seeing such beautiful animals in such a small space, and I was just lost in the adoration and respect for such beautiful and fierce beings.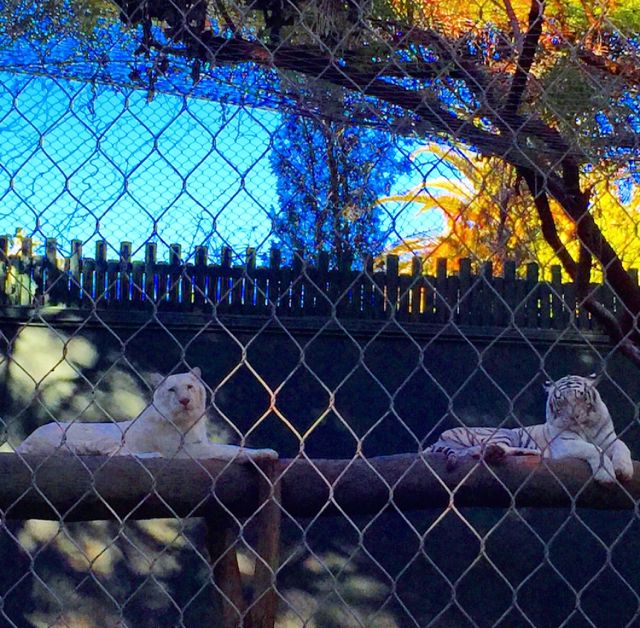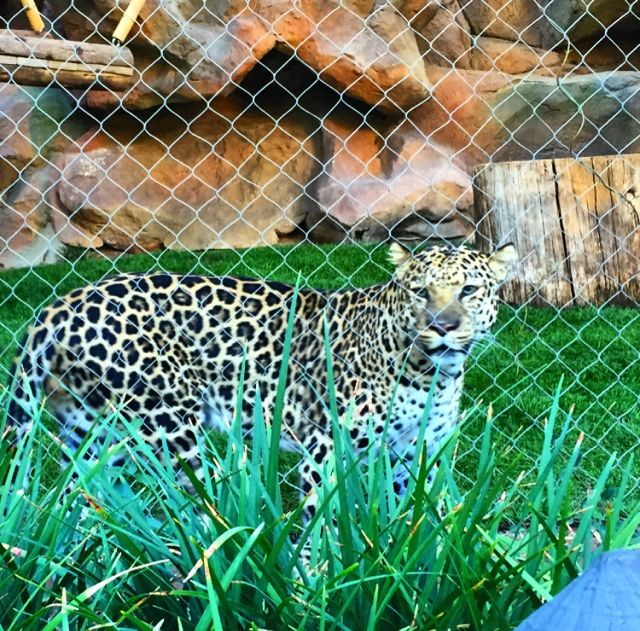 Another sweet adventure thaaang that you can do while you are in Vegas – An Epic Grand Canyon Adventure. First, a limo picks you up from your hotel. BALLER. Takes you to the helipcopter pad. SO COOL. You take a beautiful ride over the Grand Canyon, you land in a serene beautiful location, you have a quick pre-prepped meal, and you head back to the helicopter pad, not before taking a quick tour over the strip to see it from a whole new perspective.
Here is what I wish I had known that they (Sundance) didn't quite make clear – (just in case you decide to do this AMAZING once in a lifetime kind of experience that I totally recommend)… 1. You do not have the limo ride to yourself… It was kind of a bummer as I had this idea in my head of jamming to some epic tunes on our way to the helicopter pad and having a dance party with my bestie! (Let's just say the peeps we shared the ride with were not down for our idea, so we had a more awkward jamming and dance party nonetheless, with some awkward onlookers lol) So, just prepare the brain for a uniting with other souls in the limo ride there and back, and be open to connecting with and meeting some new peeps along your journey! 2. If you have dietary restrictions, be crystal clear and triple check. Yes I do realize this may not apply to everyone, as I am like a walking allergy bubble so I just say this for my fellow highly sensitive souls, triple check that they hook you up, AND bring some of your own food and water just in case! 3. If you are prone to getting motion sick – wear motion sick bands, and/or possibly take something for it as this is something I did not plan ahead for, and thank God my sister friend who did! 4. You will be sharing the helicopter ride with other peeps too, and so if you would like the chance to sit in front at least once, then speak up! My life's motto – Don't ask, don't get! Really though, all seats in the helicopter offer Epic views.
The views of the canyon that you can get from the helicopter ride will be burned into your brain forever, and it was such a magical experience! So glad that we did it!!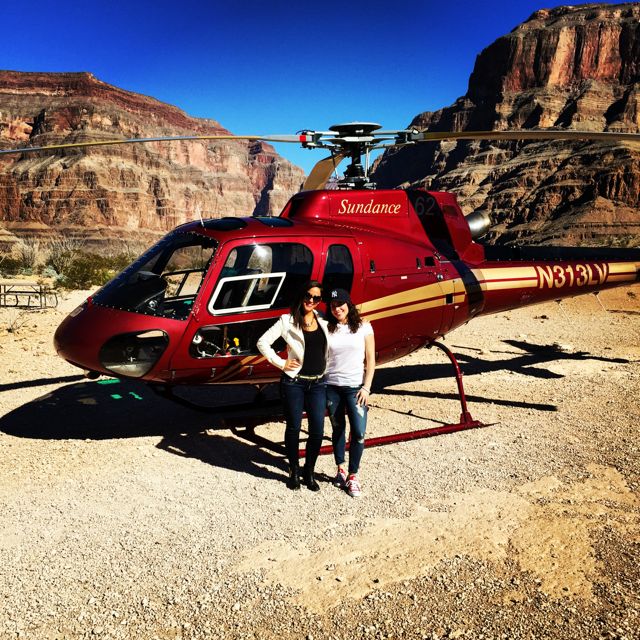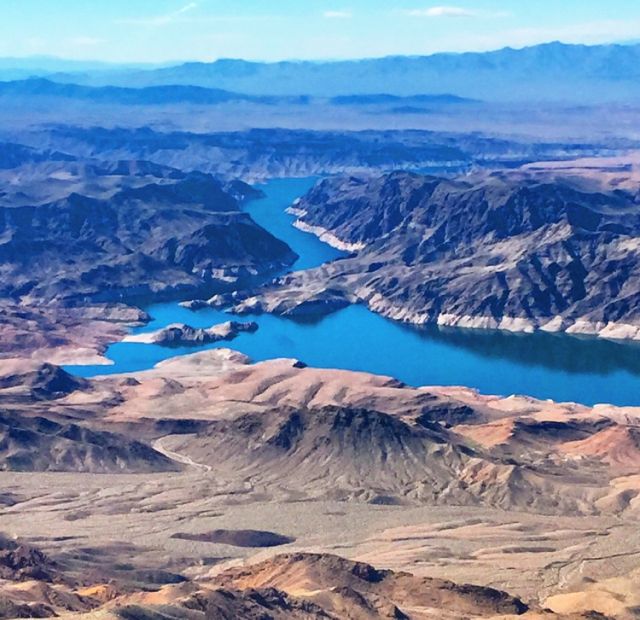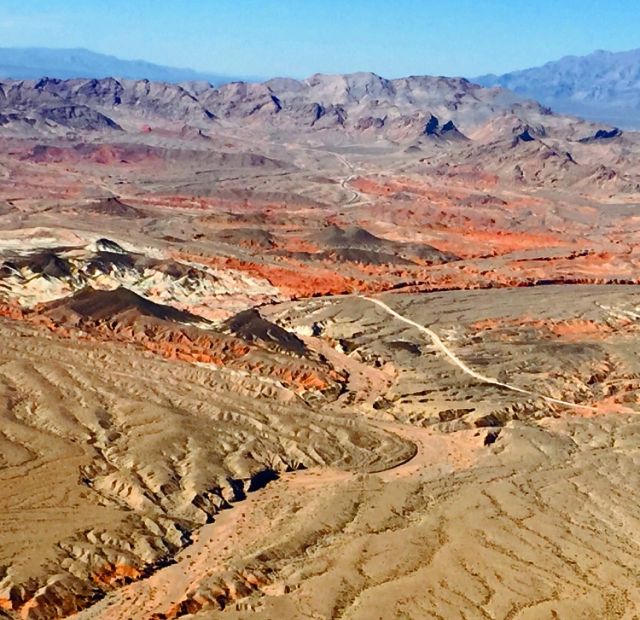 ZIPLINE!!! Oh man, super man zipline flying over Old Vegas, yes please!!!!! Slotzilla's hipline is AMAZING, and I TOTALLY recommend it if you like adventure!! The line moves fast, and it's totally worth the wait!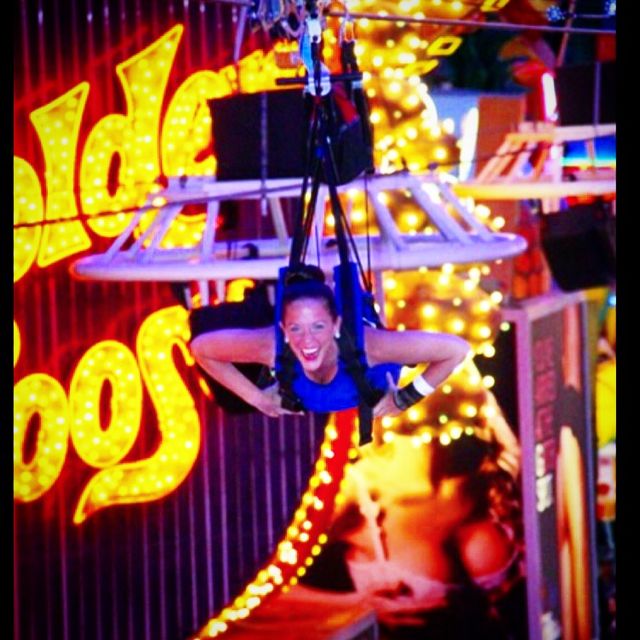 Shows – We bought a hotel package that had a deal where we got free tickets to "La Reve – The Dream" at the Wynn – WOWZERS! I cannot believe how incredibly beautiful, moving, exhilarating, colorful, and BOLD, the show was! Next time I plan a Vegas adventure, I will MOST DEF be booking more shows, at least one per night while I am there, because they are quite mind-blowing, and I wish we had seen even more!
As I was experiencing these adventures I couldn't help but think, OH MAN, HOW DID I NOT KNOW ABOUT THESE BEFORE???!!! What an AWESOME way to experience Vegas, and in a completely different way than anything I've ever heard of before!!! Yet everyone else goes to vegas and does the same ol' thangs – basically drinking and gambling! When there is SOOOO much more potential and I just had to share these new options of experiences with the world!!!!
I will leave you with this little nugget of inspiration and an offering of a new paradigm for you the next time you are somewhere and you see everyone moving in the same direction….
When I was on the plane ride heading towards Vegas, it was a 4.5 hour flight, and there would be times that the line to the bathroom was about 15 people deep.  (Stay with me here, there is a life altering point I'm about to share if you are open to it….) At one point I noticed the line kept growing, one after the next people kept getting in line for the bathroom at the back of the plane. So, I looked the other direction to see what everyone else was missing out on… And I noticed that in the front of the plane, there was another bathroom, with NO LINE. And I asked myself why is it that no one is going up to use that bathroom? Yes, sure it's technically physically located "IN" first class, but who ever said it was for "JUST" first class passengers? And, I'm not exactly an ask for permission kind of gal. Sure, I could have followed the crowd and got in line and waited for 15 people to go before me, OR… I could go to the front, walk straight through first class like I belonged there, and use that bathroom – no lines, no waiting, no asking for permission, just DOING it, and seeing what happens.
Sure enough, I walked up there, with everyone looking at me like I was kray kray being that I was going in the opposite direction of everyone else… (These looks are something that I am incredibly used to by now in my life since I tend to go the opposite direction more often than not…) I pushed open the curtain, that which was the physical and mental barrier keeping everyone out of the first class bathroom…  I went right into the bathroom, locked it, did my thang, and came out, like a BOSS. (Take it easy, it was a #1 kind of thing…)
Guess what happened when everyone saw me walk back to my seat, including the people who were still in line waiting their turn in the back with now only 14 people in front of them instead of 15…. One or two people decided to go the way I had just paved. It's funny, you would think there would be more, but there weren't. It's easy to follow the crowd. Yet it's more fun to create your own path, to think outside the box, to look in the opposite direction to see what everyone else is missing, and to be the leader to help others see that at least there ARE other options should you decide to push past perceived limitations and the mental and physical barriers that keep you from going in the opposite direction of the crowd.
If you ask for permission you might get a No. (Not to be confused with my "don't ask don't get" motto … which is more for when you are in a situation to ask for what you want.. "I'd like to sit upfront, how can we make that happen?", or.. "Do you happen to have any complimentary upgrades?" Or… "What are the possibilities that you have a beach front room that no one is using that will be super lonely if I don't sleep in it tonight? I'd love to help make your beachfront rooms happy! I'm totally willing to make that sacrifice for a free room change to help you out!" etc.  It's like one of my fave Oprah quotes that I live by – "You get in life what you have the courage to ask for".) Whereas, in a situation where you may get a no if you ask for it – like, "excuse me, would it be OK for me to use that bathroom up there in first class?" – yet you aren't causing any real harm to anyone or anything if you go to that bathroom, and maybe it's just some stupid "rule" someone made that YOU don't agree with in the first place, and / or maybe it's even just a perceived "rule" that everyone seems to be following but it isn't actually even a real rule in the first place….
Here is the deal – Make up your own rules, DO it, and see what happens…. Ask for forgiveness, not permission. I'm not saying break the law… I'm just saying, think outside the box next time, and look in the opposite direction the crowd is going to see what others might be missing by following the herd!!!
Safe travels! Happy adventures to you all! And go forth and experience your very own EPIC adventures everywhere you go!!!
Xoxo,
Morgan
Email – epicsexyyou@gmail.com
Website – https://www.epicsexyyou.com
FB – https://www.facebook.com/epicsexyyou
Instagram – @epicsexyyou
Twitter – @epicsexyyou
YouTube Channel – EpicSexyYou
Client Testimonials – https://www.epicsexyyou.com/about/testimonials/