This woman is a super badass who is awe-inspiring … and she just happens to be my cousin! Breana Field is a true creator of her life, beats to her own drum, and endlessly lives life on her own terms! It would be awfully selfish for me to keep her all to myself, so I did ya'll a favor and invited her to join me on Epic Sexy Souls.
On this episode you will hear us explore how this globe trotting citizen of the world chases her bliss, and lives a fully ignited life! She has lived more in the past years than most people live in an entire lifetime!
This episode is chock-full with inspiration, adventure, insights to new ways of being, new paradigms, new opportunities for choices that may open doors to lead you down a path beyond your wildest dreams!!!
This Episode's Teasers:
Here is what Breana had to say after we wrapped up the recording, and I asked her to share some pics with us so we could have some teasers of her very own epic life!
"I mean, I could show off with the most amazing pictures of landscapes and mountains and temples fit for postcards, etc. all afternoon. But for me, the pics like the ones I've sent mean something because they signify super authentic experiences that fell into my lap and greatly enhanced my life at that time, things I accomplished, learned, or just proved to myself I knew I could do! Thanks again for the opportunity to chat, maybe one of these days that fire you started will get big enough under my ass for me to do some writing on my own 😉
Bee farm mural
(I painted the entire thing!) — I'm pictured w/ the farm crew. I didn't know I would paint a mural during my volunteer time there and it was such a joy to give the farm family that gift.
Northern Vietnam motorcycle trip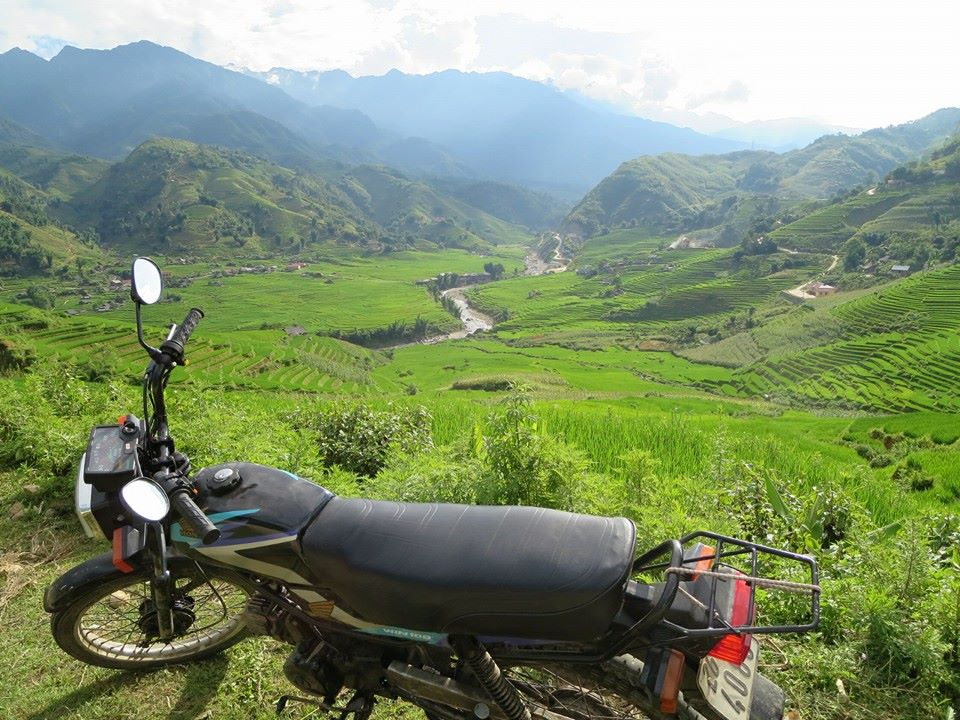 This was taken in Sapa, the destination for that journey. After a broken down motorcycle, washed out roads and dudes that fed me lunch in a gas station (forgot to tell that story haha) I was super happy to get to this spot!
Volunteering with elephants in Cambodia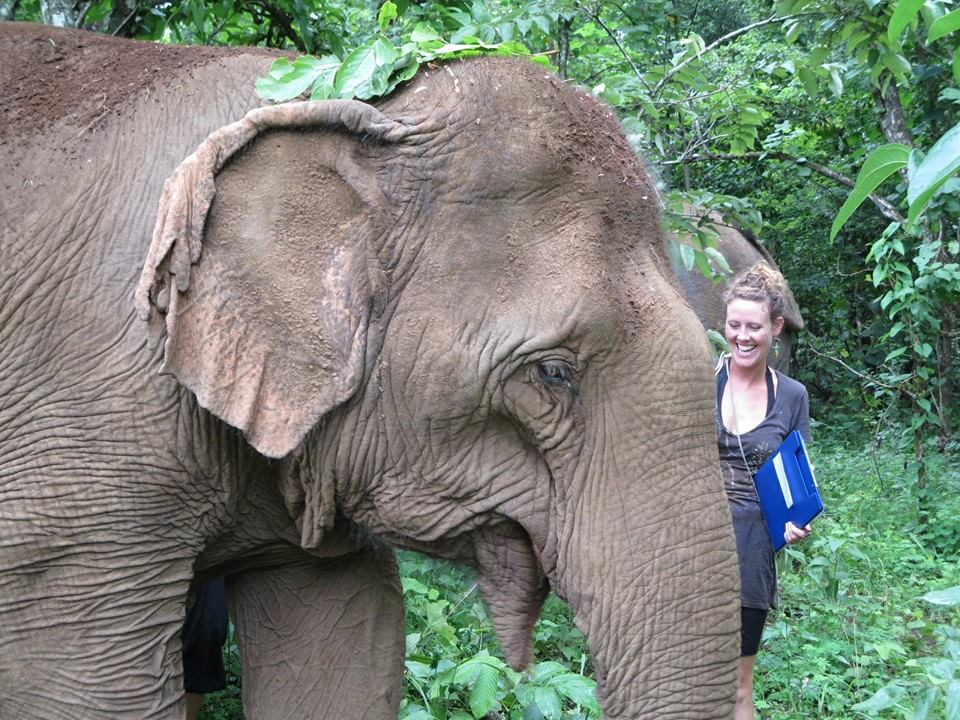 We'd spent two days just following them through the forest observing them and this was the only 5 min I was allowed to get close to one of them (during a session to check their health)
Forklift driving in New Zealand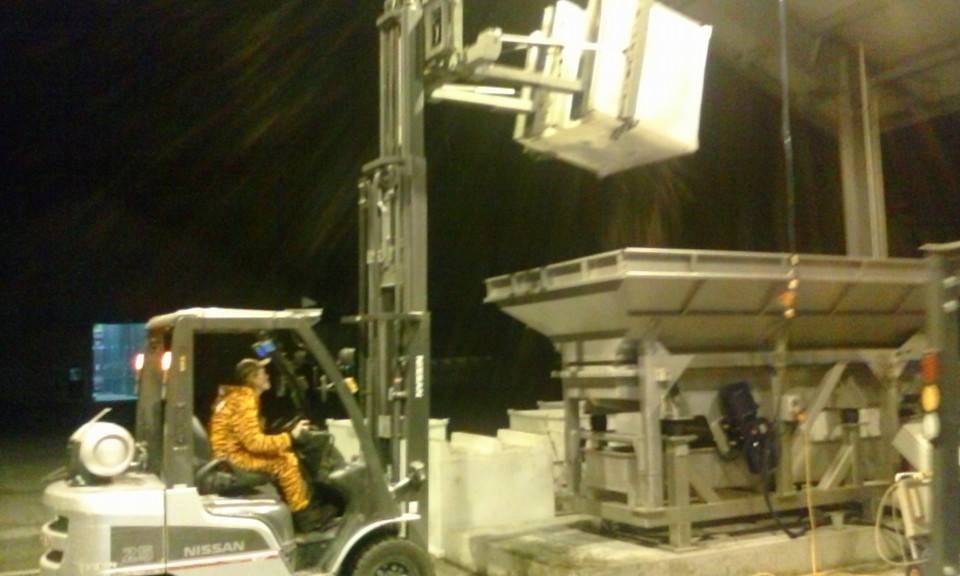 (in yes… a tiger onesie…haha) i had encountered some rather sexist attitude about forklift driving in the wine industry, so it was my next goal to get good at it. I am now licensed in 3 countries and was pretty stoked to be trusted with processing thousands of dollars of fruit each night (and enjoyed rockin' the tiger suit to prove you don't have to take yourself seriously to believe in yourself 😉 )
Fishing in NZ!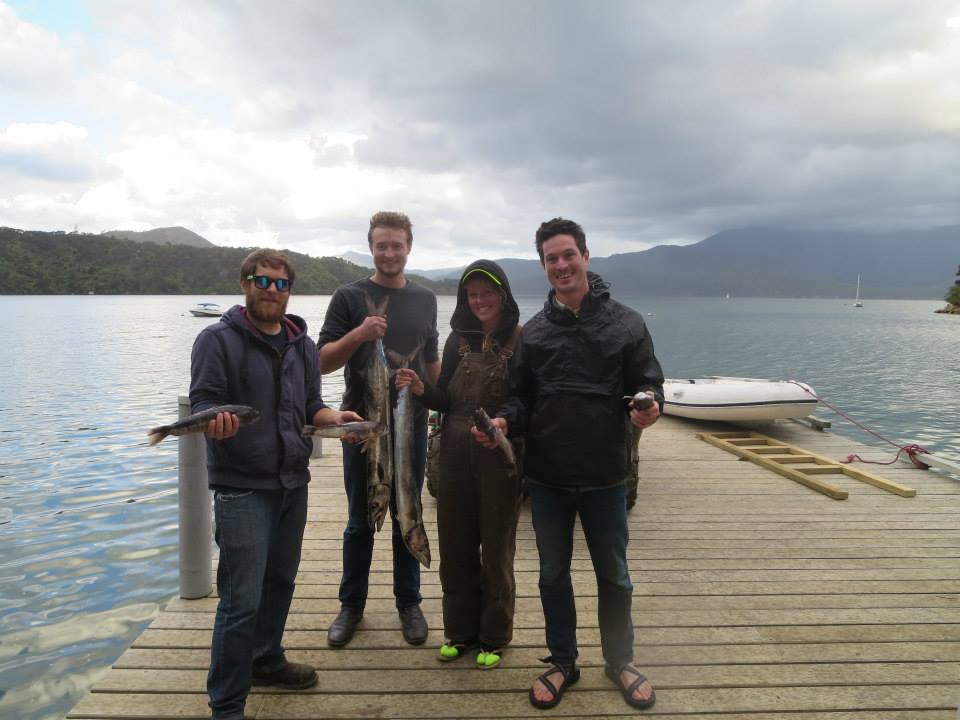 Had a friend with a fishing boat and being adopted by his family and taught to catch and clean fish was my favorite part of my life there. Goes to show you have no idea who is waiting for you in new places, ready to welcome you into the best parts of their life.
Motorcycle riding in Laos!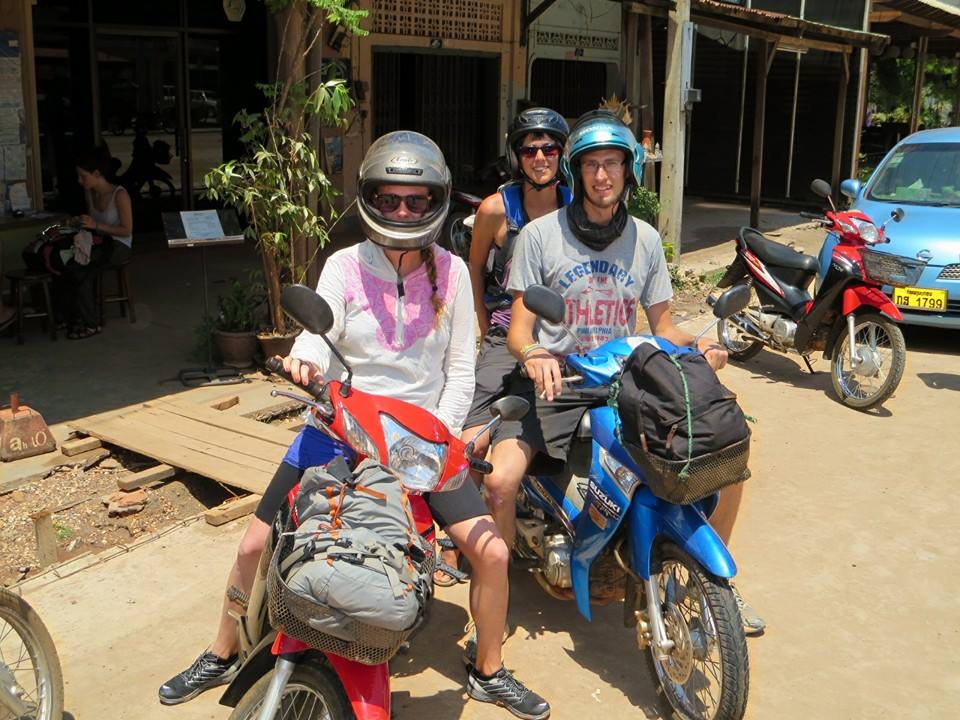 This was the first bike I rented, shortly after I arrived in SE Asia. I remember feeling pure joy riding through dirt road towns and coffee plantations. A true "fuck yeah I did it" moment. And the people with me were from the hostel, we looked out for each other and I was grateful we could encourage one another to get out on those bikes.
Wading through the river en route from Laos to Cambodia!
The water was too low for the ferry to come all the way up to the shore. So when the locals started wading out towards it, we knew we'd better get to walkin! A bunch of us from the hostel had bought $6 mini bus tickets to cross the border and didn't ask questions regarding water crossings, conditions, etc. Haha. We all had such a good adventure that day! Taught me that the hard, long, (cheaper) way of traveling is always more memorable than flying.
Boat crew in AU!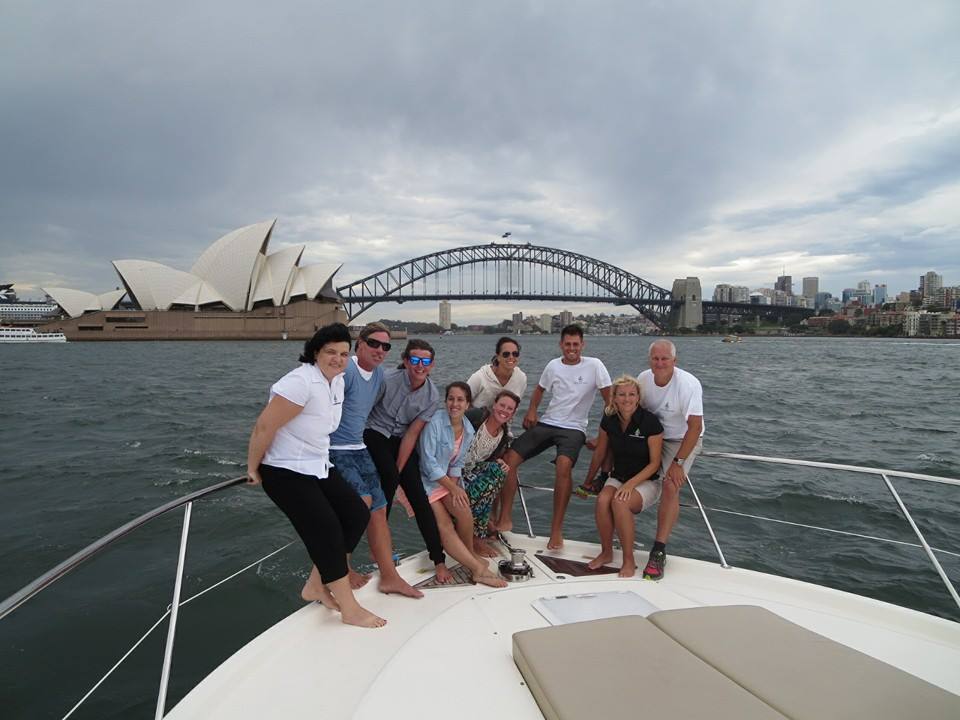 Loved these folks that took me on even though I only had a little experience and provided me with some of my most surreal moments in Australia.
Again, use NONE of these if you have others you like better! I just welcomed the excuse to go through my photos and wander with coffee down memory lane…haha
Keep in touch! Xx b
It is my hope that you feel as blessed, moved, and touched by Breana and her stories and way of being as I have been!
Please….SHARE SHARE SHARE SHARE SHARE this with all of your friends and fam!!! Spread the love, inspiration, and passion like wildfire with your tribe and join me as we light this world on fire, one Epic Sexy Soul at a time!!! 😉 xoxox
And…. Please LEAVE a COMMENT and let us know what moved you! 😉 xoxo
In Gratitude and Infinite Love…
Xoxo,
Morgan
Save